JET 30
Plastic electric fan JET 30 for extraction of air which contains dangerous chemical substances.
Installation of electric fan
There are two means of installing this fan:
method inline directly into ducting (by means of metal wall bracket), or as
roof unit electric fan (with attachable base plate).
Protection against corrosion
The motor is protected against corrosive fumes and climatic changes by a covering. Both casing and propeller are made from polypropylene.
Basic measurements of electric fan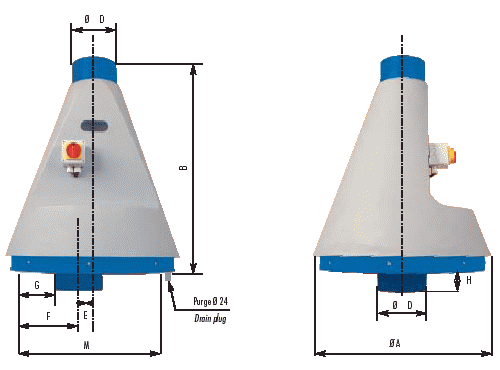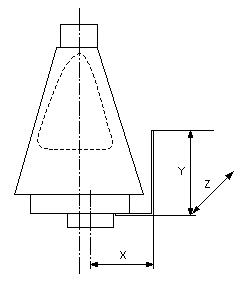 | Parameter | Calibre |
| --- | --- |
| A | 880 |
| B | 1040 |
| D | 250 |
| E | 70 |
| F | 200 |
| G | 75 |
| H | 70 |
| M | 540×540 |
| X | 400 |
| Y | 400 |
| Z | 540 |
Weight of motor (according to type): 12,5 kg, 15,6 kg
Performance parameters